Are you experiencing one or more of these situations, at the level of an individual, a team or your company?
New team to build, internal conflicts, inconsistency in the management line, collective structural dysfunctions, creating an esprit de corps...
Have you started or do you want to start?
Change management, strategic, cultural and/or managerial transformation, a learning company system...
Do you want to develop the soft skills of your employees?
Leadership, empowerment, emotional intelligence...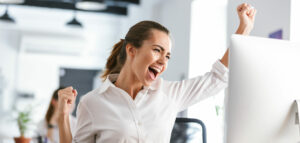 Growing each individual to grow the company. The sustainable success of the company is the result of the success of the individuals.
Personal development, alignment, radiance, making your best contribution... That can also be learned! Developing your behavioural skills (softskills) is a daily training session... for the benefit of yourself and the team!
The softskills (=POWER SKILLS) are at the heart of the development of performance and autonomy. They carry the hardskills, allow for transformation, sharing and mutual support.
They are complex to understand and to develop alone in full digital.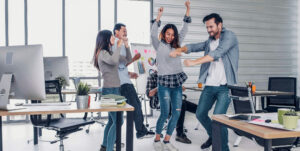 The richness of a team is in its diversity, the defects are the excesses of quality, the other is often used as a support for projection... Appreciating the difference as a complementarity is not simple, especially under tension... but becomes necessary to better understand each other and to better function together. The complementarity and diversity of people within organisations is a condition for performance. Accepting others for their differences and not in spite of them is not innate. These sofskills are at the heart of the performance of a team.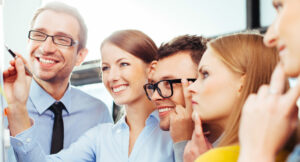 Making everyone a DRIVER of their own development for greater agility and commitment by becoming a true learning company! Reskilling, dynamic skills management... It is essential to adapt skills to current challenges while developing long-term employability: anchoring the DNA, capitalising on internal knowledge and internalising skills upgrading requires professionalising educational engineering and creating a real learning ecosystem to serve collective intelligence.
A pragmatic, efficient, ROI approach
The choices of support recommended systematically favor the fact of being able to measure the effects and benefits for your employees, your teams and your organizations in general.
An ATADAWAC approach
At any time, any place, any device, any content... to encourage the anchoring of skills with Blended Learning courses. Individual/group, variable duration, asynchronous/synchronous, remote/classroom-based, virtual reality, mobile learning, e-learning modules, etc.
An adapted pedagogy
A learning experience adapted to all learners (fulldigital or hybrid) thanks to a multimodal, multi-channel, situational and active methodology.
Social learning
An emphasis on social learning or community learning (learning together through the sharing of knowledge between participating peers).
Soft skills
Particular attention to the development (strengthening) of the soft skills of managers (learners or not).
Our teaching methods are based on the teachings of neuroscience and andragogy (adult education) to promote collective intelligence: storytelling, design thinking, photolanguage, forum theatre, codev, role-playing, appreciative inquiry, creative methods, etc.
While each situation is unique, our approach is built around a systemic approach, without preconceptions, to establish all the elements and interconnections that will boost your performance.
We build a tailor-made learning path , pragmatic and adapted to your ecosystem and to the identified learning modes.